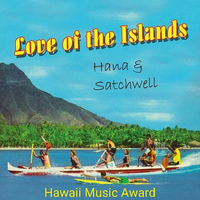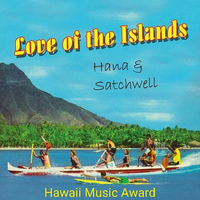 I wrote this song right on the sand on Pineapple Beach at Waikiki Beach. Recorded it at my hut upstairs and then it was chosen over Bruddah Iz's "Over the Rainbow" for the lead song in the Lifetime movie "Deadly Honeymoon," opening beach wedding scene. This song has hit #1 in Hawaii and Australia many times and helped me win my first Hawaii Music Award.
All words and music by Ricky Hana.
Vocals by Ricky Hana and Alan Satchwell.
Production by Ricky Hana and Alan Satchwell.
Guitars, bass, drums/percussion by Ricky Hana.
Trumpet and B3 Organ by Alan Satchwell.

Lyrics
Sittin' on the beach sippin' on a cold one
Checkin' out the waves in the tropical sun
I got a big fatty I'm feelin' pretty good oh yeah
I play my ukulele in the tropical heat
My girlfriend's singing to my reggae beat
We're gonna be chasing the rainbows into the night

Oh yeah, awwright
Another Day in Paradise
Oh yeah, uh-huh
Another Day in Paradise

My main squeeze mama, keikis play in the sand
A conch shell song from a catamaran
Coconut palms swaying to that island beat